Can you believe that summer is almost here! Where did the time go?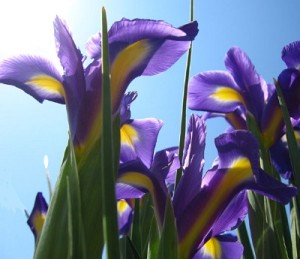 Life has been good, but busy, for Love at First Plight authors Amanda Giasson and Julie B. Campbell, and they are happy to report that the sequel to Love at First Plight is well underway.
Amanda and Julie have eagerly been working on Book 2 whenever they can find a spare moment and are looking forward to sharing the continuing adventures of Megan Wynters and Irys Godeleva with their readers.
Also exciting has been the number of book clubs that have shown interest in author appearances (in person or over Skype) with Amanda and Julie. Registrations have been building and the authors look forward to each new opportunity to meet with their beloved readers and discuss all of the happenings on Qarradune. If you are interested in an author appearance at a book club or other event, learn more here.
The Perspective book series and its authors were also thrilled to be quoted in an article published on QR Code press entitled "Social media marketing savvy authors cause shift in book sale strategies." Julie enjoyed the opportunity to add her two cents for that article, just as Amanda had done for one a couple of weeks before that in "QR codes help debut authors achieve rapid readership growth." Very exciting!
Remember, for all the latest Perspective book series news, information, and tidbits, don't forget to "follow" Perspective on Twitter and "like" on Facebook.