The Perspective Book Series is Here!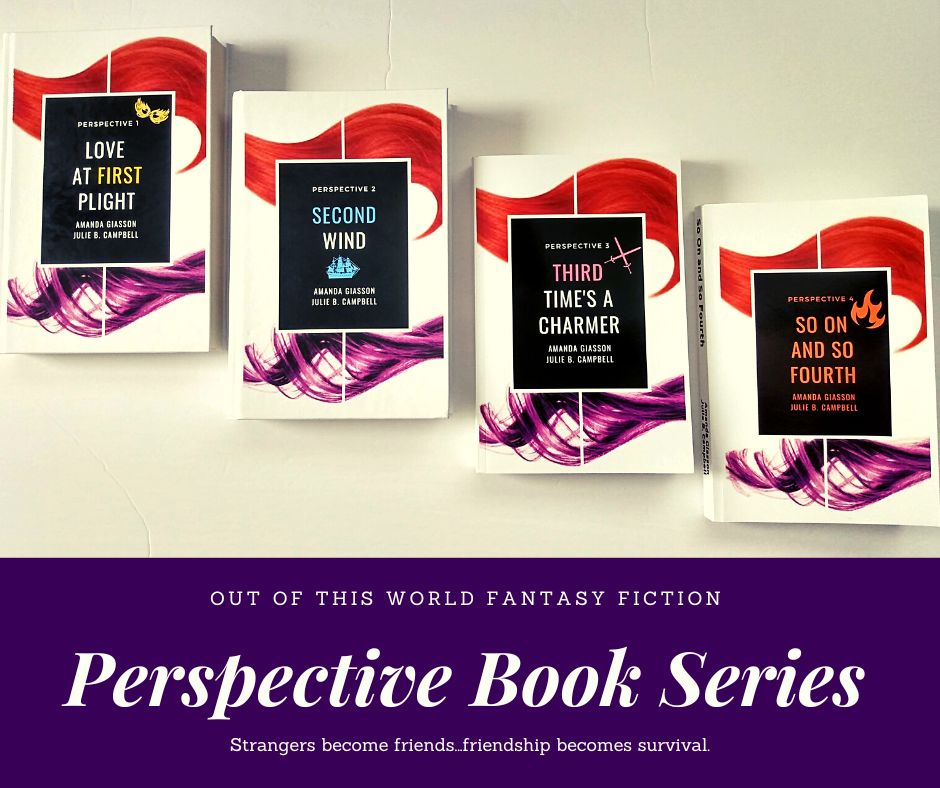 The Perspective book series is available worldwide on Amazon in ebook and paperback format. Ebooks also available on Google Play, Apple Books, Kobo/Rakuten, Nook/Barnes & Noble and other reputable digital booksellers.
Strangers Be
come Friends…
Two young women cross paths on the world of Qarradune. Megan Wynters is a Canadian without any idea as to how she arrived in this place, which feels more like fantasy than reality. Irys Godeleva was born on Qarradune and yet her sheltered life in Syliza has kept her from ever having seen it.
As both women find themselves in the clutches of Kavylak's military and its strangely skilled elite team of Warriors, adventure becomes inevitable.
…Friendship Be
comes Survival
As Megan and Irys meet these Warriors and as they learn more about the seemingly-idyllic Syliza and its heroic Knights of Freyss, it becomes clear that there is a great deal more to this world than either had ever expected.
Follow them as they run and claw their way through the labyrinths of military rule and enslavement in Kavylak and the strict societal confines of upper-class Syliza, while attempting to survive…for the sake of themselves and each other.
Chronology: Perspective Book Series Reading Order

Read the novels only or get an even deeper perspective on what's going on in the world of Qarradune by checking out the short story (more to come soon!) and novella (more of those coming as well!). Those additional parts of the book series can be read at any point, but the list above is how the authors would recommend it.
Want to make sure you never miss a single page of new content, including free short stories as they're released? Follow us on social media, where we share all the latest news about the series, books, merchandise, discounts, sales, giveaways, events, and a bit of pretty much everything else too.
Canadian Authors of the Perspective Book Series
Love at First Plight, the first volume in the Perspective book series, is the debut novel of Canadian authors Amanda Giasson and Julie B. Campbell. The authors live north of Toronto, Ontario and are often seen attending book events, comic cons and other local festivals in full cosplay of the characters whose points of view they write, Megan Wynters and Irys Godeleva. They are also regularly active on social media, where they have a loyal following in the Crisp Clan, fans of the world of Qarradune.

This series comprises quite possibly the most exciting, heart-stopping, and fascinating fantasy fiction books you'll ever read. If you like adventure, powerful and unique characters, and merciless villains, then you've got to read this!
*     * 

    *

   

  

*     *
"Give Amanda Giasson and Julie B. Campbell a chance and they'll draw you into a world of intrigue."
– Susan Doolan, Special to the Barrie Examiner.
More from the Perspective Book Series
For regular updates on the Perspective series books, its first four novels – Love at First Plight, Second Wind, Third Time's a Charmer, So On and So Fourth – and the world of Qarradune, please visit us at any of the following places:
Want even more from the Perspective book series? Can't wait to get T-shirts, hoodies, tanks, sweatshirts, and socks featuring your favourite characters from Qarradune?