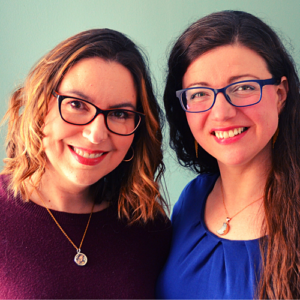 The Perspective book series authors are Amanda Giasson and Julie B. Campbell.
After having met by chance in the lineup at their university bookstore on their first day of classes, Amanda and Julie became fast friends. They credit their survival of many of their 3-hour long lectures to their ability to escape to the world of Qarradune.
The truth is that Megan Wynters and Irys Godeleva were born of note-passing in the form of creative writing. While neither author condones this in-class behaviour, as it likely does nothing for a student's grades, it did happen to work out in their case. It also helped to define the unique writing style shared by the authors in the creation of the story.
The two Perspective book series authors have been writing steadily ever since.
Both authors are Canadian, living within a stone's throw of each other in a city in central Ontario.  Beyond writing the series, they also enjoy attending events, such as book clubs. That said, they particularly love being vendors and guests at Comic Cons and other events that allow them to cosplay as their characters, Megan and Irys, whose perspectives they write as the Perspective book series authors.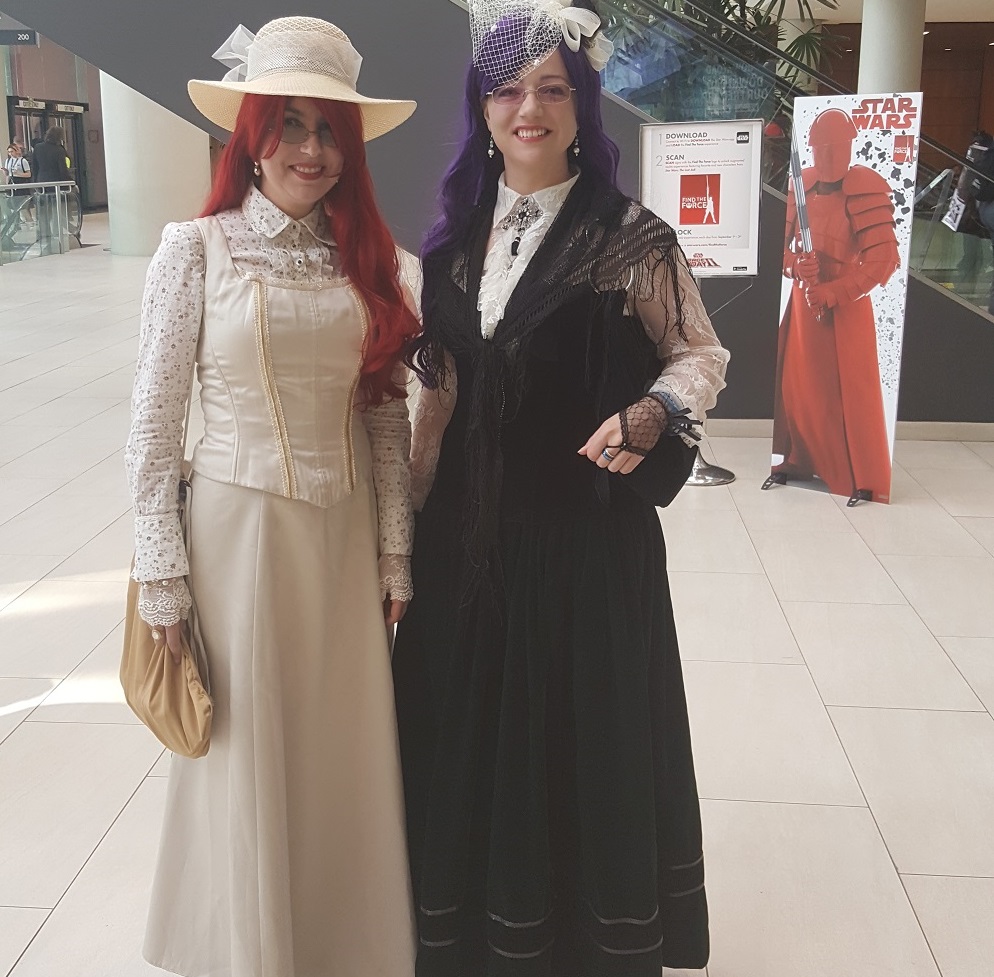 The Perspective book series authors have been cosplaying for years, making all their Megan Wynters and Irys Godeleva costumes themselves.  They've created and worn Sylizan gowns, Kavylak punk, leathers of the People of the North, and even elaborate masquerade ballgowns!
When Amanda and Julie aren't writing the Perspective series, they're creating opportunities to live the lives of their characters!  That said, as fun as it is, they haven't lost all perspective (see what we did there?). They know that there are some significant differences between Amanda Giasson and Megan Wynters, as well as between Julie B. Campbell and Irys Godeleva.