There's Power in Perspective
It's time to focus on Your Perspective. Megan Wynters and Irys Godeleva may be trapped on Qarradune, but here in our own world, things can still be just as "crisp".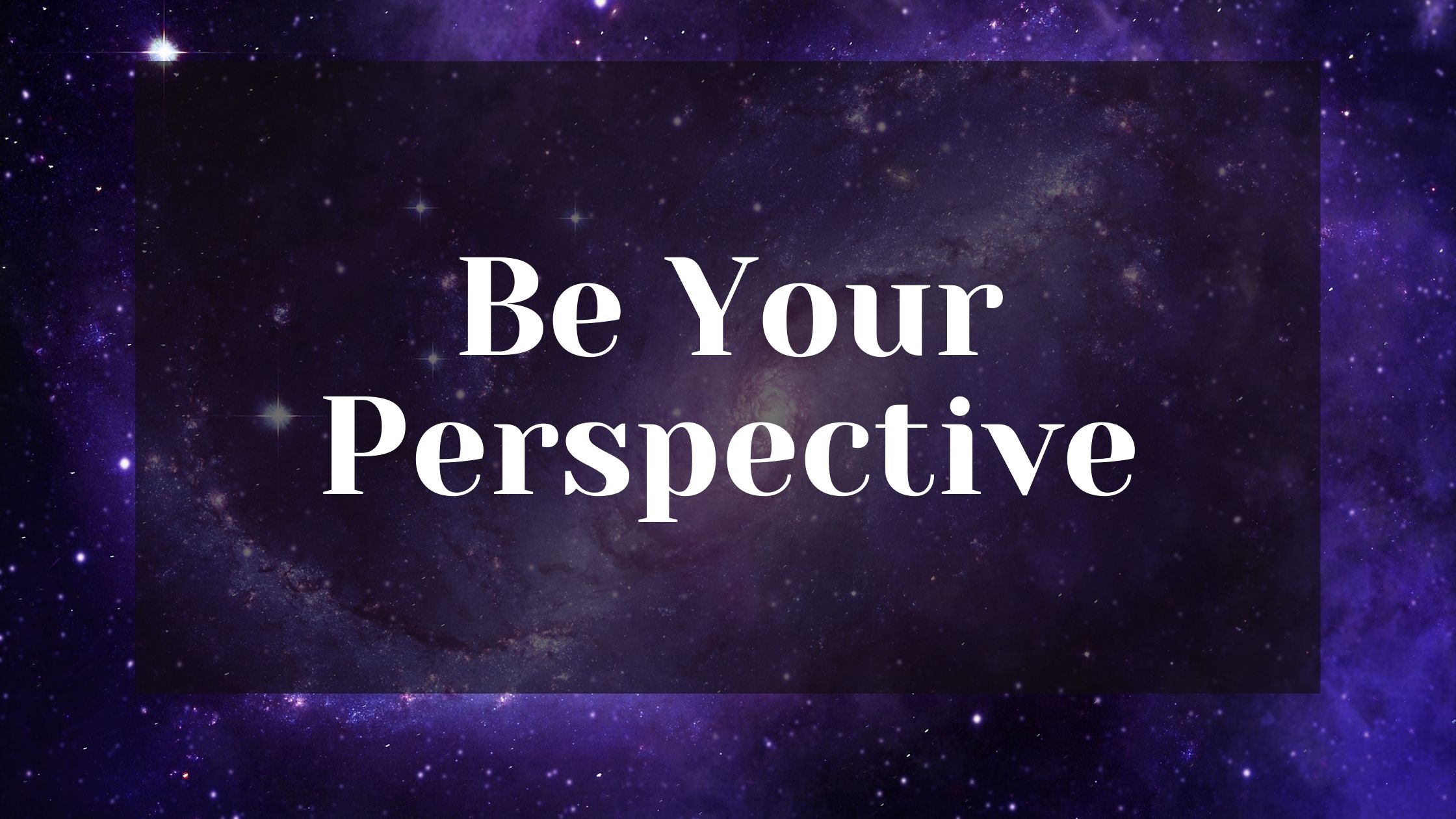 Megan and Irys work hard to make their world a better place,
and we're trying hard to live by those values in ours.
Our motto is "Be Your Perspective"

.
Every person's perspective is unique. It's what makes us strong.  We each have our own strengths and respect the strengths of others.
When we're true to ourselves and kind to others, things work.
Things get better.
Your perspective matters

.
Making the World More Crisp
It can be tough to find good in the world.  Check out some of the latest victories we've had by working together so far. Can your perspective help? Of course! Join us in making the world more crisp in your own way. How?
Show your support to a great cause – By following them on social media, sharing their posts, and donating your time/money/gently used goods to their fundraisers.
Join the causes – Volunteer and take part in local charitable events.
Share an inclusive, compassionate message
Celebrate Your Perspective
Join our Kiva Team – More info below.
Join Your Perspective with Ours for Some Do-Gooding!
Here are some of Perspective series authors Amanda Giasson and Julie B. Campbell's latest do-gooding activities to make the world more crisp.
Supporting Traditional Crafts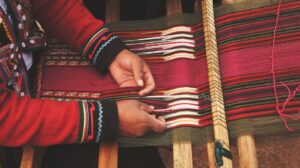 Here on Earth, we may not be able to lend our support to Gbat Rher, but our own world is filled with talented artists who want to keep their traditional crafts alive. These crafts have been passed down through the generations but our rapidly changing world is starting to forget them.  We help these artisans to build their own businesses and preserve their crafts.
Check out our team on Kiva.
Supporting Registered Charities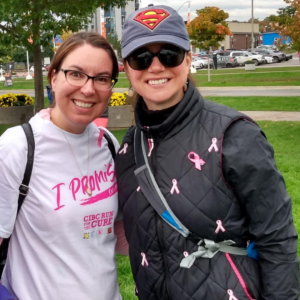 Amanda Giasson and Julie B. Campbell frequently participate in local charitable events, such as the CIBC Run for the Cure fundraiser in 2019.  Though most events went online for a couple of years after that, the authors couldn't wait to get back to helping out in-person as soon as they could.
In 2022, the Canadian authors were thrilled to find ways to show your perspective can make a difference and to join with the local community to volunteer once again.
For instance, Amanda and Julie were grateful to have the chance to help pack food boxes for local families in need through the Fresh Food Weekly charity. Check out the CTV Barrie News coverage (click the link) of the dedicated volunteers the Perspective series authors were proud to join.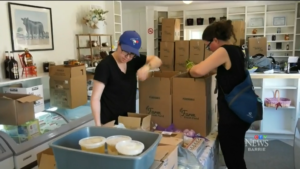 Local producers such as Thorganic Farms, Stone Horse Farm, Terry's Unique Hot Sauce, Barrie Hill Farms, Dominion Farm Produce Ltd., Alliston Creamery & Dairy, Homestead Farm, Don's Bakery Muskoka and a nearby COBS Bread location all donated their high-quality, locally produced products.  Other items were purchased using donations from fundraisers. As a result of the efforts of organizer Leah Dyke and a fantastic team of volunteers, 50 families in the community received these incredible gifts.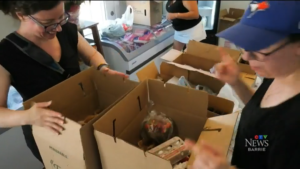 #BeYourPerspective
Already do-gooding? Let us know how you're using your perspective to make the world more crisp!
Share a post/picture of what you've done to make a positive difference in your community or in the world, use hashtag #BeYourPerspective, and tag us: