Check out the rest of the Official Perspective Book Series YouTube Channel to learn more about Love at First Plight, Second Wind, Third Time's a Charmer, and the Perspective book series as a whole and even about the authors as Amanda Giasson and Julie B. Campbell talk about the characters, the world of Qarradune, their upcoming cosplay events, and everything in between.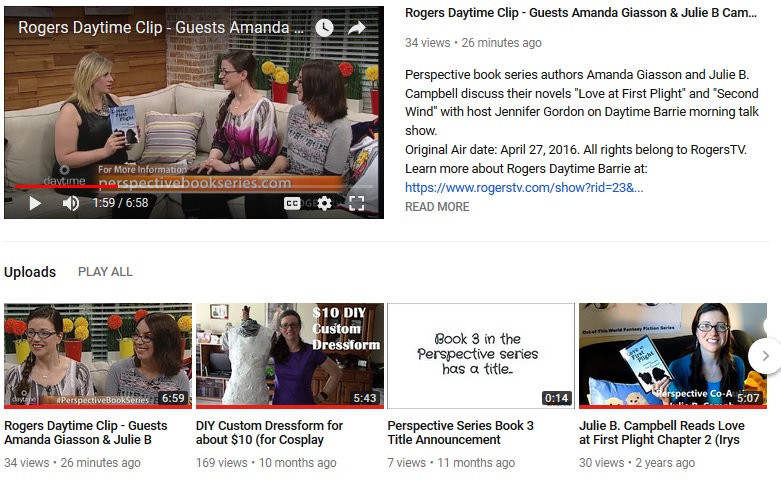 Find out about the latest updates, how to make a costume of Irys Godeleva, Megan Wynters or other characters from the Perspective book series, or just have fun as the authors goof around with paper cut-outs an bloopers.
Subscribe to the Perspective Book Series on YouTube!
Be sure to subscribe to the official Perspective book series YouTube channel to stay up to date with all the latest videos and give the videos a thumbs up to let us know you like them. Want to see an upcoming video on a specific topic?  Feel free to make a request in the YouTube video comments sections
Want even more videos? Check out our TikTok and Instagram Reels!