The Perspective Series Loves Book Clubs!
Whether it's your book club or the group we've created on Goodreads, we love the opportunity to get together and discuss books. On this page, you'll find three kinds of resources.
Join Us at Goodreads at the Readers' Perspective Book Club Group
Moderated by Perspective book series authors Amanda Giasson and Julie B. Campbell, this book club has been created for people of all ages who enjoy reading fiction, especially fantasy fiction.
This group is focused on all kinds of works, so come hang out with us as we discuss books of the month, have friendly debates about all kinds of reading-related topics, recommend beloved books, and share on a range of different topics.
Whether you're an experienced book club member or you've never had a discussion about a novel before in your life, this is the perfect place to join in and be yourself. All perspectives are welcome! (see what we did there?) We hope to see you there, soon!
Readers' Perspective Book Club's bookshelf: read
22 members

Books we're currently reading
The Anthropocene Reviewed
by
John Green
Start date: August 29, 2021
Resources for Your Book Club
Already have your own book club? Want to read the Perspective series together? Crisp! Let us help! Use these handy resources to get the discussion flowing. Download the following resources to share in their digital form or to print out for in-person distribution.
We'd love it if you'd share your fun moments with us while you talk about the Perspective series books. Share your pictures with us by tagging us on Facebook (@Perspective Books), Twitter (@QarraduneBooks), Instagram (@PerspectiveBooks), or TikTok (@PerspectiveBooks).
Be sure to use #PerspectiveBookSeries !
For Casual Book Clubs
If your book club is the type that is just as much about socializing and refreshments as it is about discussing books, cheers! We've got your discussion starters covered.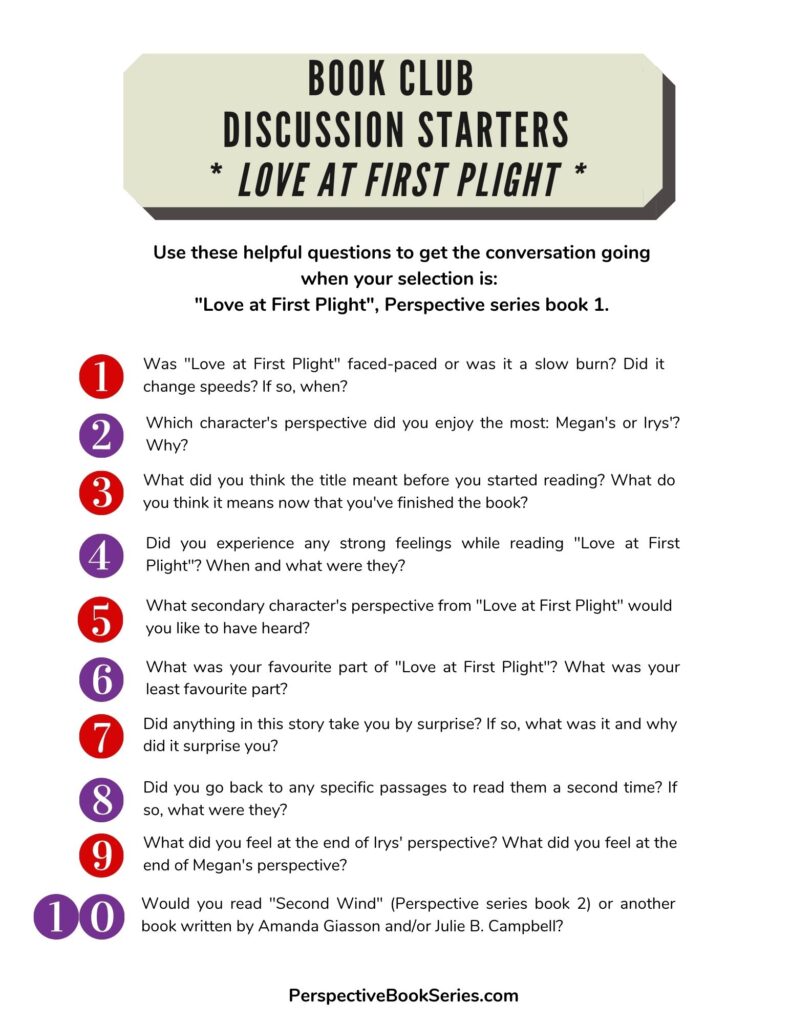 For Literary Analysis
If you're reading the perspective series as a part of a class or in a book club with a focus on literary analysis, then these resources will better suit your discussions.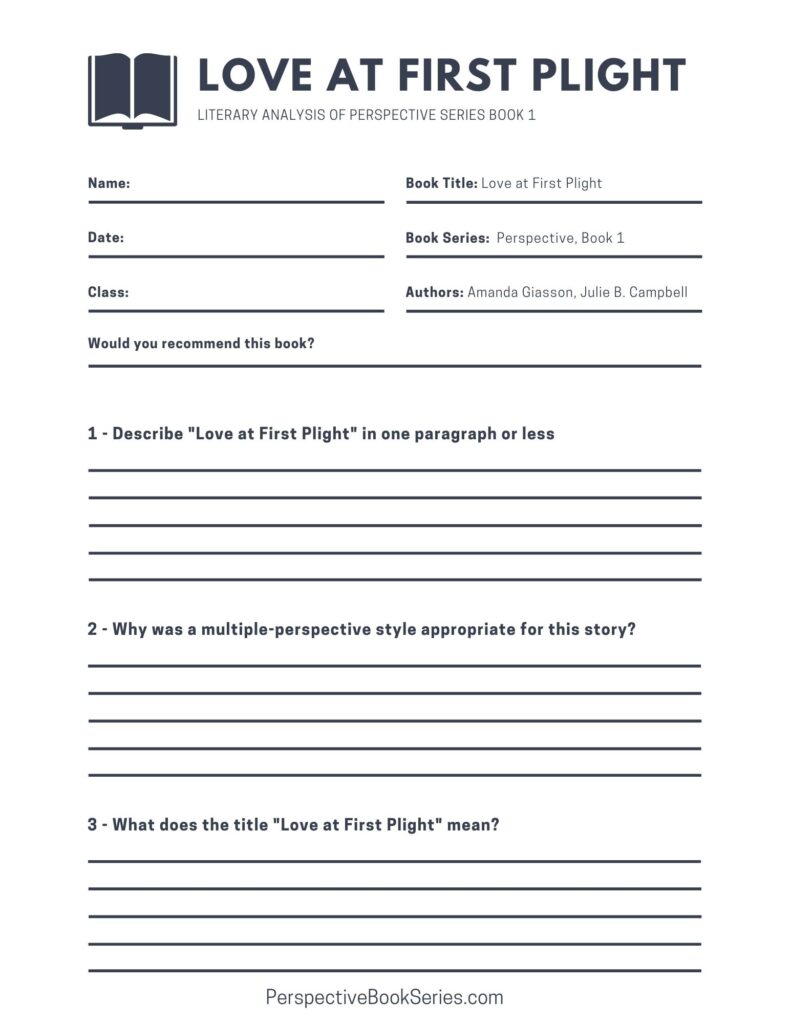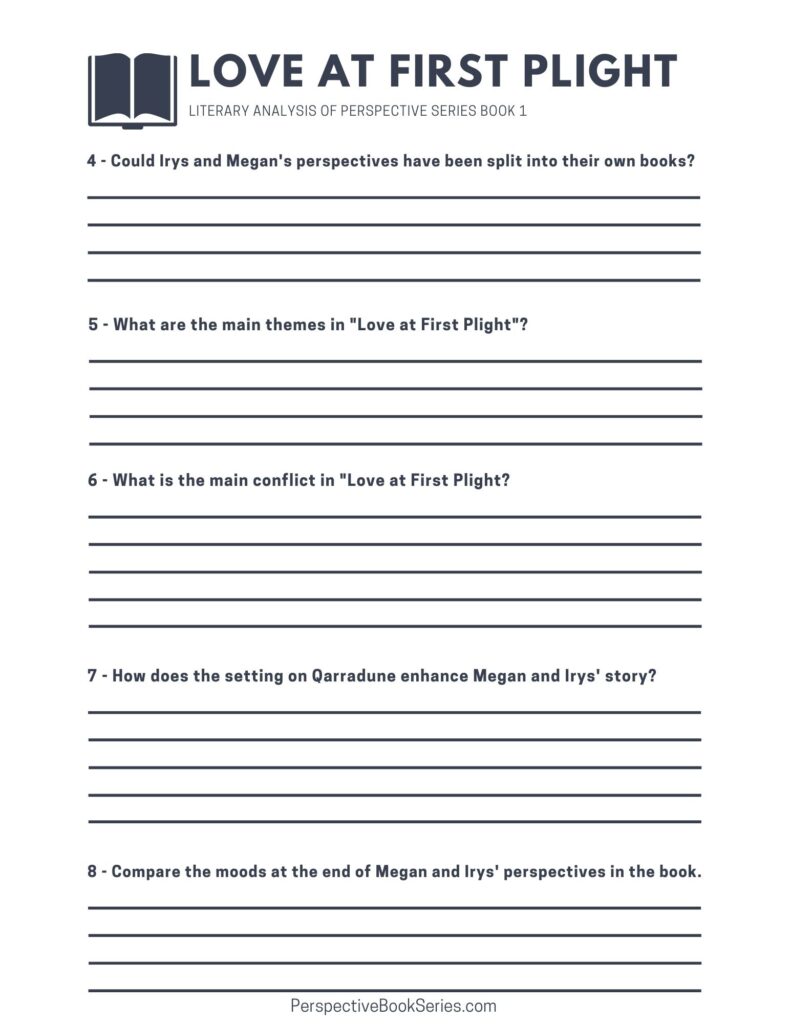 Request a Guest Author Appearance at Your Book Club
Want to spice up your book club when you're discussing one (or all!) of the Perspective series books? What about a guest author appearance? Canadian authors Amanda Giasson and Julie B. Campbell would love to attend via Zoom. When the *gestures broadly* is over and the world is shiny and new, we'll return to local (Greater Toronto Area/Simcoe County, Ontario) in-person book club guest visits. For now, we'll be happy to stream our appearance and gab away with you.