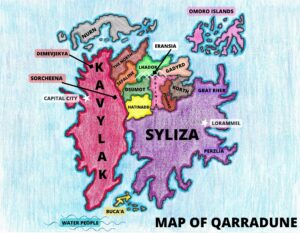 Welcome to the world of Qarradune.  Here, you'll get a peek at the planet and the people who live there, including info, "how do you say..?" audio pronunciations, maps, and more, that will help you to get more out of what you've read (or that you plan to read!).
Learn More About Qarradune
Check back often, as we're always adding great new stuff!  You'll want to stay on top of it all, as it's released.