Pounce! is the first kids' book in the Perspective series. It's an adorable story for children between the ages of 3- and 5-years-old and for fans of Pounce the cat from the main series novels. This interactive tale is perfect for reading one-on-one or to a group for lots of pouncing fun!
Pounce! – A Perspective Series Kids' Book
Pounce! is a playful, fun, and interactive story about a kitten who needs to practice, practice, practice to build the skills she wants.
Pounce wants to be a good hunter when she grows up. She likes to practice hunting things she finds around the house. Pounce has found something new to hunt and needs your help to catch it! Can you help Pounce practice?
Pounce Along with the Cat!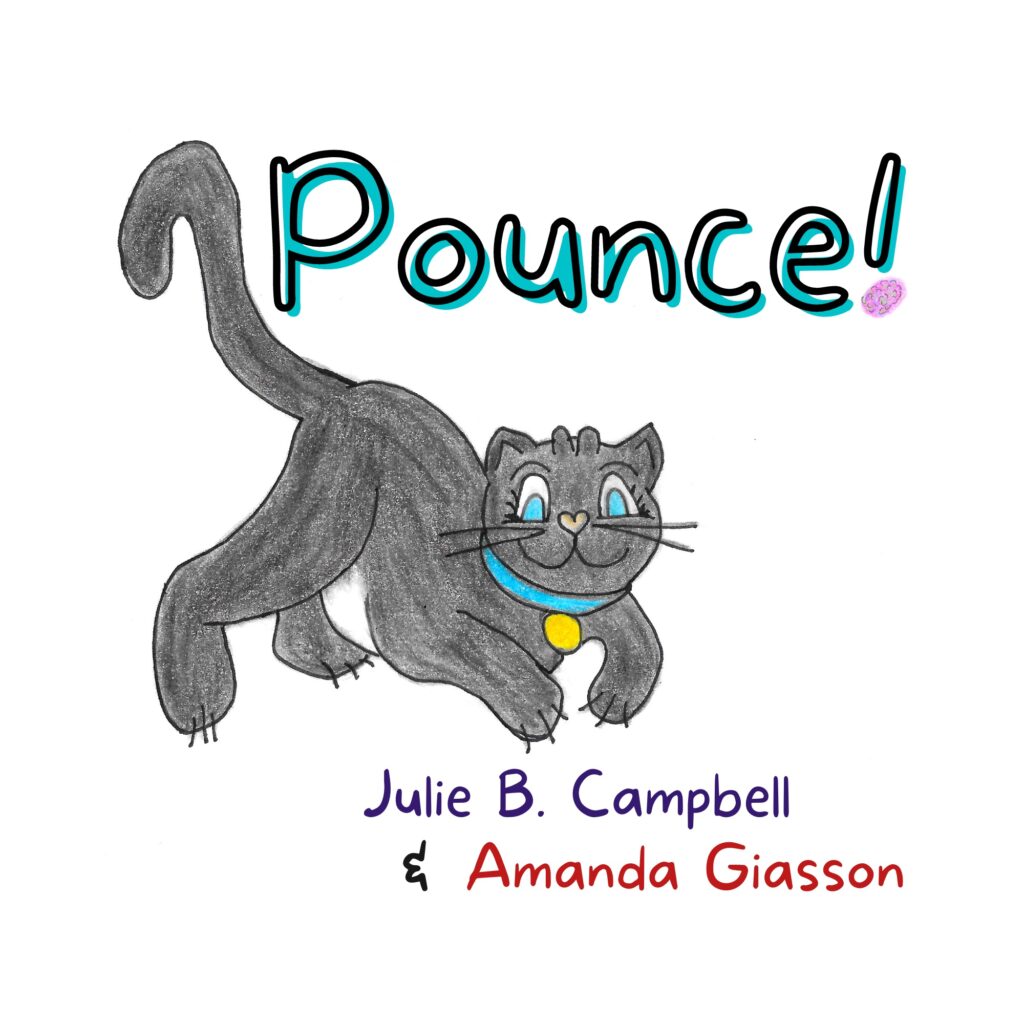 Pounce! contains:
A lively and good-natured story.
Hand-drawn illustrations by Amanda Giasson on brightly coloured pages.
A tale that helps kids learn the importance and enjoyment of practicing skills.
A reminder that doing things together can make tasks better.
More About the Children's Book
Pounce, the black horned cat, is a character first seen in Second Wind (book 2 of the Perspective fantasy fiction series by Amanda Giasson and Julie B. Campbell). Though it is a part of the Perspective series and features a beloved character from the novels, it is a stand-alone children's book based on her adventures in hunting around the house.
Preview Pounce!
Where to Buy
Get your copy of Pounce! at your favourite online bookstore.
Click for a list of major retailers carrying the Perspective series books.