Perspective Series Books and Authors in the News
Members of the media, click for the Perspective Series Media Kit.
Check out the Perspective series and its authors in:
Read
Perspective series authors Amanda Giasson and Julie B Campbell were featured on Simcoe.com with a feature on the books. Click the image to read the article as it was originally printed in the Barrie Examiner newspaper here: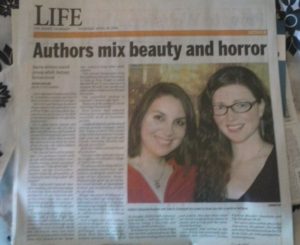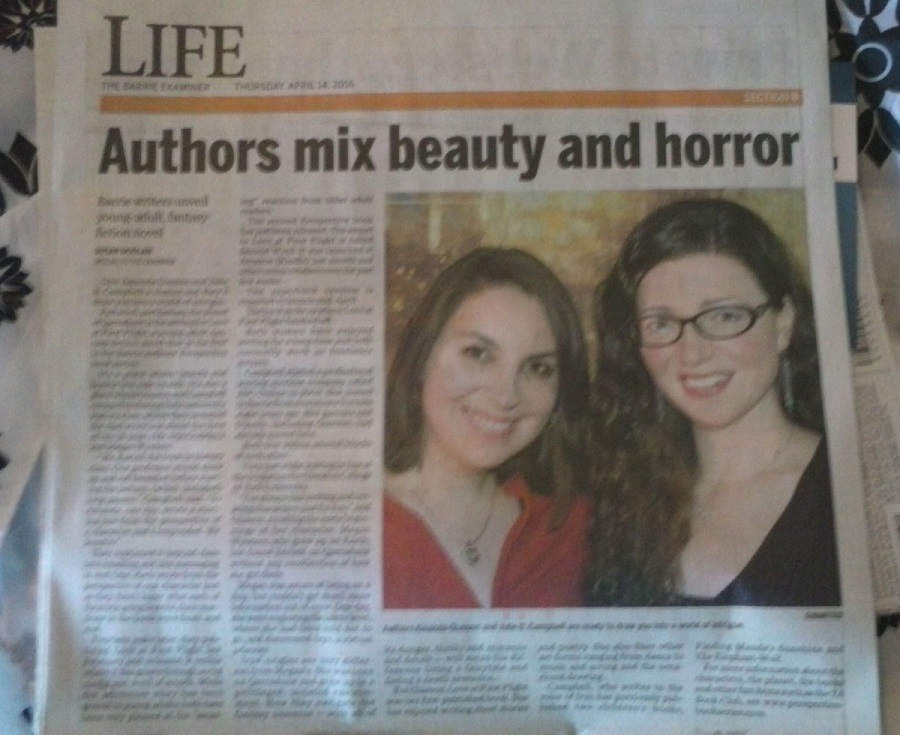 Canadian authors Amanda Giasson and Julie B Campbell were quoted in a QRcodePress.com report on the growing popularity of ebooks, and the value they bring to readers, publishers, and authors alike.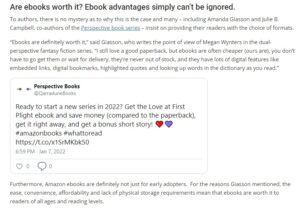 Watch Video of the Perspective Series Book Authors
Giasson and Campbell were also guests on the Rogers Daytime talk show:
Amanda Giasson and Julie B. Campbell were interviewed by Katherine Coy for a feature in Druids, Authors and Artisans at the Virtual BPL Comic Con 2020.
Virtual BPL Comic Con 2021 once again featured the Canadian authors of the Perspective book series as they discussed their favourite comic books and anime in the Authors and Artisans segment of the event.
Listen
While at the Elmvale Sci-Fi Fantasy Street Party, Amanda and Julie were interviewed by the team at the True North Nerds Podcast! (the interview begins at 9:40 in case you'd like to jump right to it.
Perspective Series at the Bookstore
Check out a small sample what a few of our readers think of the Perspective book series by reading their reviews of Love at First Plight, Second Wind, Third Time's a Charmer, and more! Please feel welcome to share your own thoughts on Amazon/Kindle, Goodreads, Chapters/Indigo/Kobo, iTunes, or Barnes & Noble.
Amazon.com

Amazon.ca



Barnes & Noble

Apple iTunes (iBookstore)


Media Kit
Download the Perspective Series Media Kit
Contents:
Images: