Love at First Plight is the opening novel in the Perspective book series and is followed by Second Wind.
Love at First Plight – Perspective Series Book 1
Dive into the world of Qarradune with Megan Wynters, a young woman from Canada, who finds herself aboard a mysterious military vessel where Irys Godeleva, a sheltered, high-born noble has been enslaved. For reasons neither Megan nor Irys can explain, the instant of their meeting solidifies a friendship that cannot be broken. In the face of war, heroic Knights, Warriors with enhanced powers, and the rigid social extremes of the countries of Syliza and Kavylak, they undergo astounding adventures to keep each other safe.
It begins…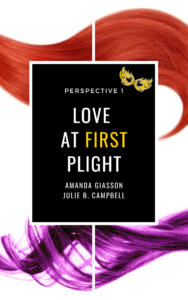 Megan
"My life went from ordinary to extraordinary in the blink of an eye. I didn't know where I was or how I got there. I didn't know if I would ever see my home or the people that I loved, again.
"All I did know was that I had to save her."
Irys
"Beaten, unwashed, and starving, I was alone, imprisoned, and enslaved. I didn't want to die, but I was ready. At least, I thought I was.
"Someone entered my life and tipped the world over. My beautiful bubble had burst, but the reality that came next was astounding."
*     *     *     *     *
More About the Novel
Love at First Plight is the debut novel of Amanda Giasson and Julie B. Campbell, and is also the first volume in the Perspective book series.
It plunges you directly into the story as Megan Wynters and Irys Godeleva struggle to keep themselves – and each other – alive.
Special Bonus Short Story Inside! Read "It's Early Days" from a completely new perspective.
Preview Love at First Plight
Where to Buy 
Get your copy of Love at First Plight at your favourite online bookstore. 
Click for a list of major retailers carrying the Perspective series books.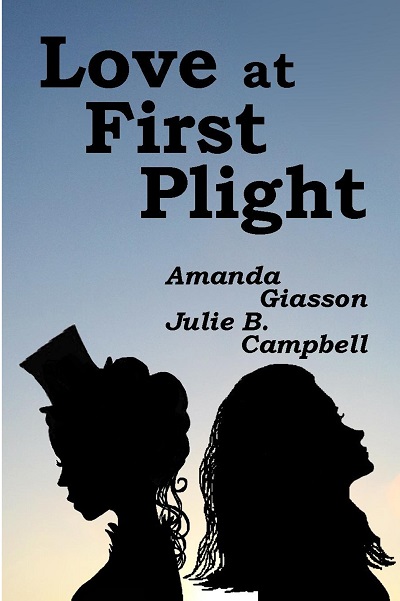 2015-2018 Cover