Come See Amanda Giasson and Julie B. Campbell at this FREE Family-Friendly Event!
The annual BPL Comic Con is this Saturday, September 22, 2018, and we would love to meet you if you stop by the Perspective Book Series table at the event. Come in costume – there will be cosplayers galore, including us – or come as yourself.  This event is great for kids and adults alike.
Here's When and Where:
BPL Comic Con
Saturday, September 22, 2018
9:30 am to 4:00 pm
Barrie Public Library (Downtown Branch)
60 Worsley Street (free parking in-lot and on-street)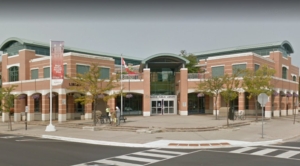 This annual event highlights and showcases Barrie, Ontario's pop culture community, including Perspective book series authors: Amanda Giasson and Julie B. Campbell.
Don't Miss the Perspective Book Series Table!
We'll have books for sale, of course, but we'll also be cosplaying our main characters, Megan Wynters and Irys Godeleva. Whether you're cosplaying or attending as yourself, we'd love to take pictures with you. Be sure to tag us on social media when you share!
We'll have a draw for a free book and a surprise giveaway, too.
Get your book autographed, whether you have one already or you pick one up at the event.
Be one of the first to pick up one of our fun new ebook gift sets we're launching at the event for the first time. Whether you're on Team Syliza or Team Kavylak, you won't want to miss them!
What Else is There at the BPL Comic Con?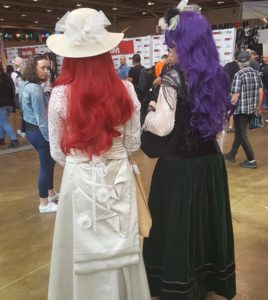 Aside from the Perspective book series table, the BPL Comic Con also features: contests, face painting, a kids' costume parade, a silent auction, and more!
Don't miss the free workshops that will be running at different times during the event, too. Check out Digital Art 101 with Loc Nguyen, Cosplay 101 with Winston Cooper, find out What the…is DnD, or go undead at the Zombification Workshop, among other great opportunities all day long.
Browse the art from local artists, and if you see something that catches your eye, you can buy one from the artist who made it. Visit comic and toy vendors and find that hidden gem you've been waiting for. Meet up with featured cosplayers, take pictures with other superheroes, try out virtual reality, test your tabletop gaming skills and so much more!
Check out the event schedule we swiped from the BPL Comic Con Facebook Event Page!
Can't Wait to See You There!