Get your copy of Second Wind today!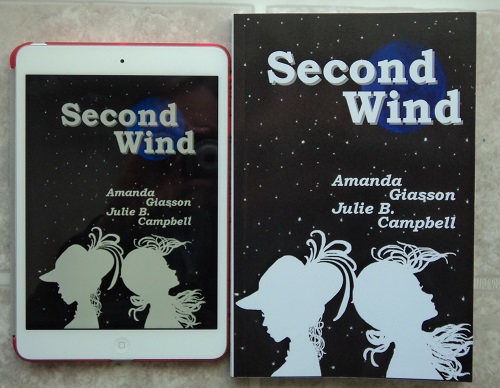 Authors Amanda Giasson and Julie B. Campbell are pleased to announce the official launch of Second Wind, book 2 in their Perspective young adult fiction series. It is now available at all Amazon stores worldwide in Kindle eBook format, including amazon.com and amazon.ca.
Readers interested in grabbing a copy of the Second Wind paperback will find it ready to order at amazon.com and amazon.co.uk. Canadian readers have the option to pre-order the paperback at amazon.ca, which will have paper copies in stock soon.
In addition to Amazon, more eBook versions of Second Wind will also be heading to other online stores. In the coming weeks you'll be able to find it on the digital shelves of Apple iBooks, Google Books/Android, Nook, and other major eBook retailers.
Be sure to follow Perspective's social media to keep up-to-date on all the latest releases and don't forget that you can always find out where to get your preferred eBook or paperback copy of Second Wind by heading to its official page on the official Perspective book series site here.
Giasson and Campbell look forward to sharing more exciting news soon!
Until then, have a great weekend everyone.