Don't Miss the Virtual BPL Comic Con 2021 Festival Event September 1-18, 2021
It's that time of year again, when the BPL Comic Con 2021 brings out the superhero (and supervillain) in all of us! This year's event will take place online as it was last year, but it has undergone a massive upgrade for 2021. This year, it's not just a one-day event. Instead, it's 18 days of experiences that include workshops, interviews, webinars, crafts, meet-ups, and more!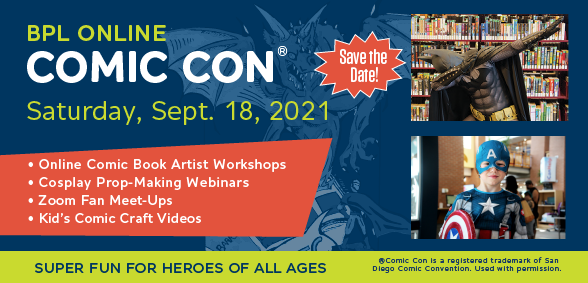 Naturally, as proud Barrie, Ontario authors, Amanda Giasson and Julie B. Campbell will be participating again this year. Don't miss us online on September 7th from 2:00 to 2:30pm for Authors and Artisans online!
BONUS VIDEO – Our Most Commonly Asked Question!
BONUS VIDEO – Unseen Interview Question from BPL Comic Con 2020
Of Course We Have A Discount Code for You!
If you've attended our virtual events before, you know we love to make our participation in festivals even more awesome with the chance to get great stuff but at a much lower price. This year's BPL Comic Con comes with the best coupon code we've ever offered!
Use Coupon Code
BPL2021

for a massive 21% off ANY product from our official online store

Enter that coupon code at checkout no matter what you buy from the Official Perspective Book Series Store. This includes all our:
Ebooks (starting at under $3.00, instant downloads, no need for shipping!)
T-shirts
Long-sleeved tees
Tanks
Socks
Hoodies
Coupon Code expires at 11:59pm on September 18, so don't miss it!

If you've been collecting our paperbacks at past BPL Comic Con in-person or virtual events or prefer to have the printed book in your hand, don't worry, our paperbacks are still available in 2021!
More good news! Book 4, So On and So Fourth is available for the first time this year!
Here's the order for the Perspective series books: