This year's BPL Comic Fest was outstanding and we, the Perspective book series authors, were happy to be back as one of the nearly 40 vendors at this awesome event held annually by the Barrie Public Library.😁😁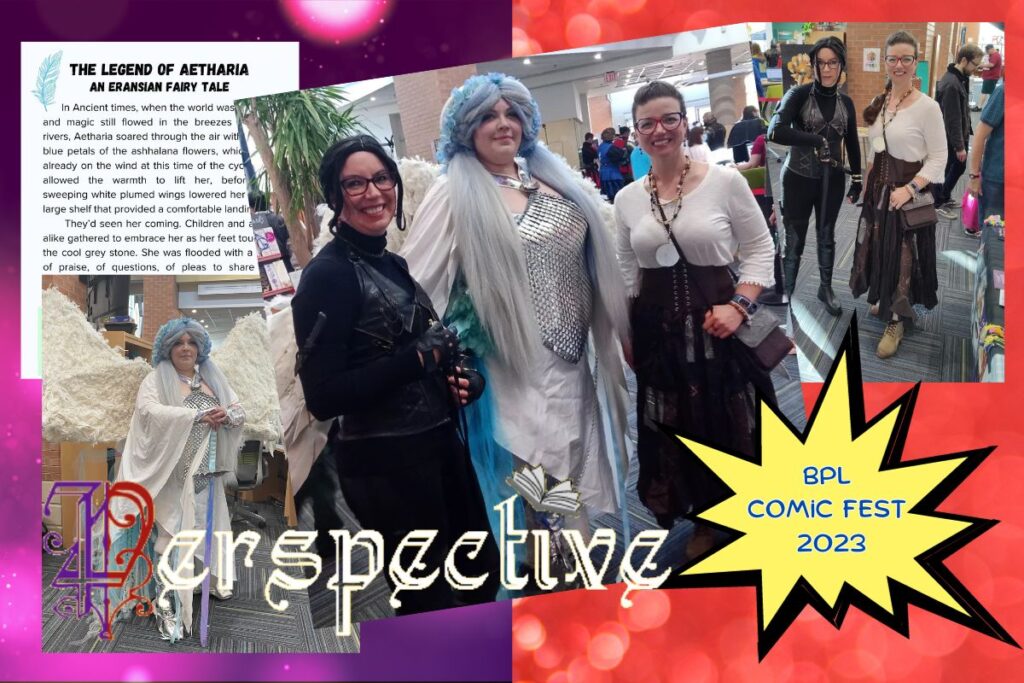 Amanda Giasson and Julie B. Campbell Were Back in Live Event Action
Julie and I (Amanda writing here❤️) were thrilled to attend our first in-person event of 2023. It felt fantastic to be a part of such a wonderful community of local artists and cosplayers and to see so many familiar faces. Not to mention, we love to support the Barrie Public Library (our local library📚).
New Perspective Book Series Character Cosplay
As has become tradition for us, we each cosplayed as a Perspective book series character. In previous years we've cosplayed as our two main characters, Megan Wynters and Irys Godeleva. Last year, we switched things up by cosplaying as Lieutenant Remms Neajet (Julie) and Lord Imery Godeleva (Amanda).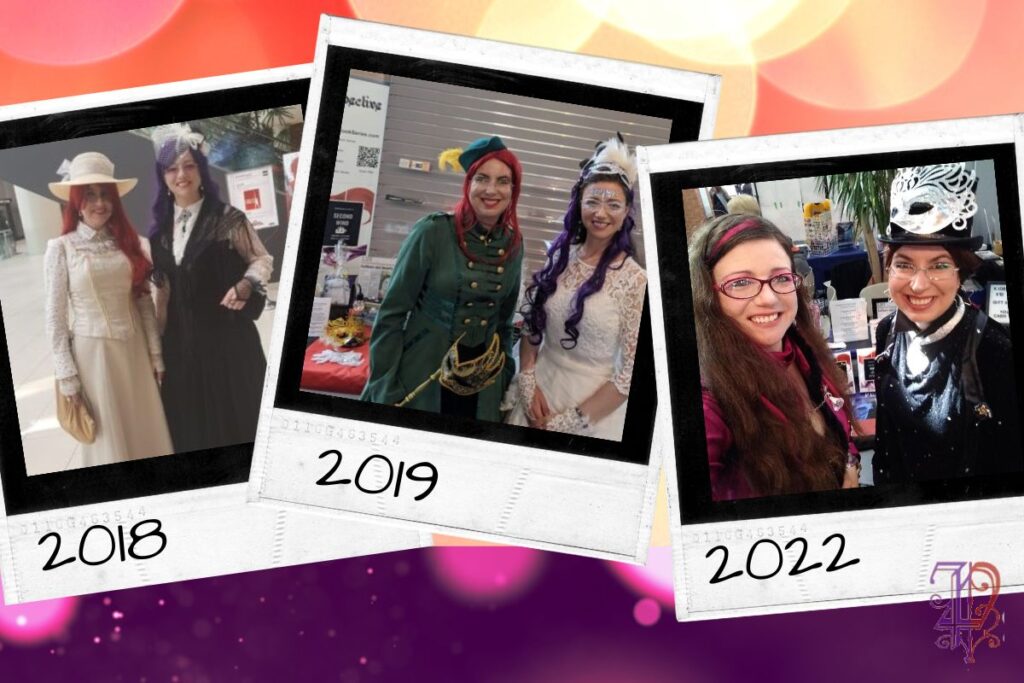 This year, Julie cosplayed as Gveyldna from the "It's Early Days" short story (which you can read at the end of Love at First Plight). I cosplayed as the rebel Kaiwa, who first made her appearance in Perspective series book 4, So On and So Fourth.

It was a lot of fun creating the costumes and overall look for these characters, and we were both pleased with the result. The outfits were also quite comfortable (which, as any cosplayer will likely tell you, is always a plus LOL!).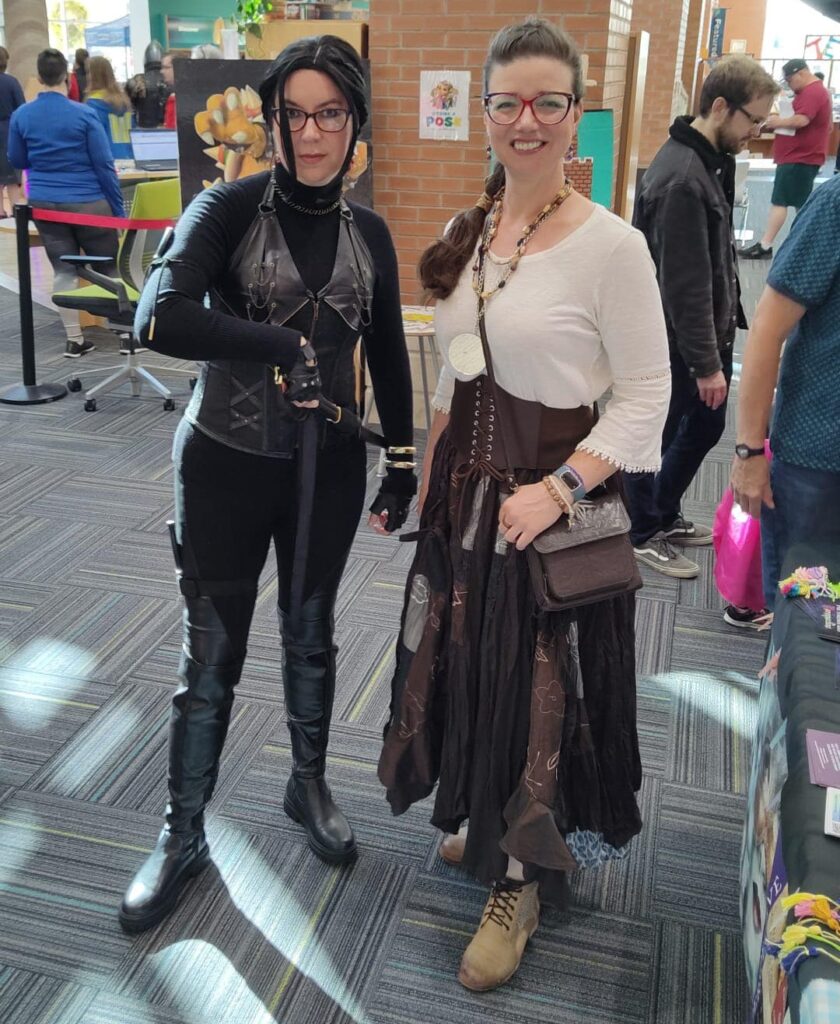 The only issue with my outfit was the plastic sword I wore across my torso. Though it was a hit among several of the event's visitors, it did frequently whack Julie each time I turned when we stood too close. It's at times like these that it's important you're coauthoring with your best friend hahaha! (sorry about all the unintentional plastic sword whacks, again, Julie – You Da Best!❤️👊)
Beyond our experience, If you'd like to know more about what happened at this year's BPL Comic Fest, BarrieToday.com published a fantastic article covering the event, which includes shots of two Perspective series character cosplays – "BPL Comic Fest gets hero's welcome in downtown Barrie".
New Perspective Book Series Character, Aetharia.
At BPL Comic Fest 2023, we revealed that we had written a short story about a new Perspective character, Aetharia, and made her story available for free via this lovely leaflet pictured below.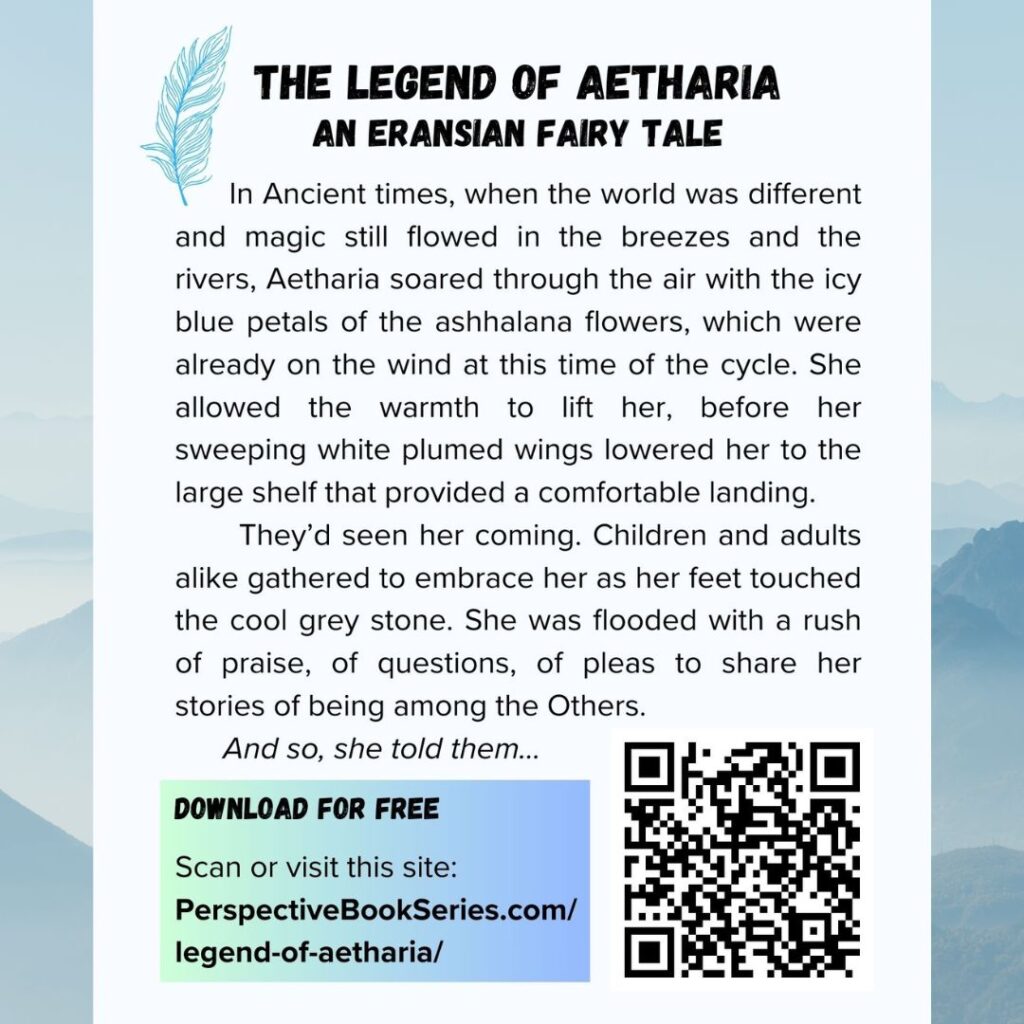 This story – The Legend of Aetharia: An Eransian Fairy Tale – is the first fairy tale that will be featured in a new book we have in the works. The book is a collection of fairy tales from the various cultures on Qarradune.
What makes this first fairy tale particularly special however, is that we had the pleasure of collaborating with Kristyn Madrick, better known as Wing Nut Cosplay, who named Aetharia and inspired the character's appearance.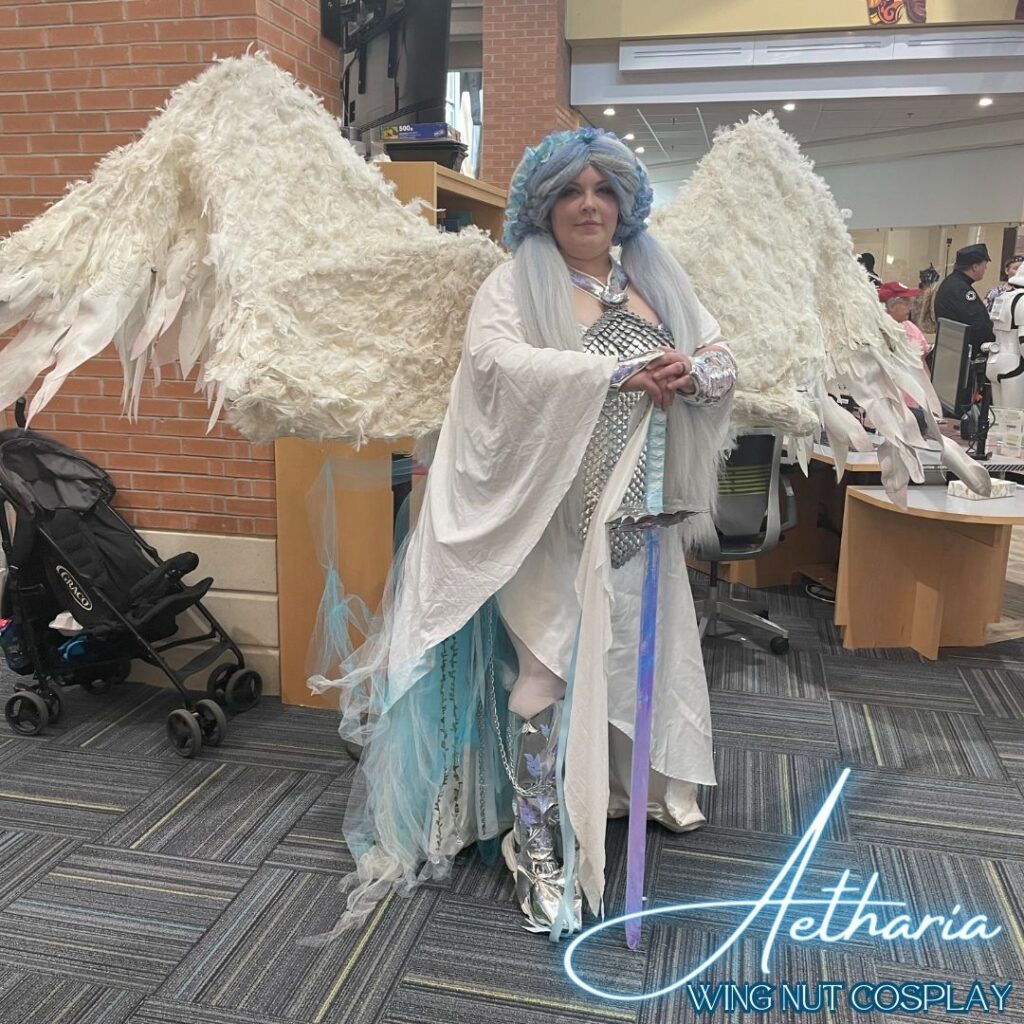 In less than a year, she fashioned one of the most beautiful (and detailed) cosplays we've ever seen. Much to our absolute delight, she has cosplayed Aetharia at multiple events, including the recent BPL Comic Fest.
If you weren't at BPL Comic Fest (or you were but didn't get a chance to see us or lost your Aetharia leaflet), not to worry! For a limited time, we'll continue to make the fairy tale free to read on the official Perspective book series site. Click/Tap here, to read The Legend of Aetharia: An Eransian Fairy Tale . 💙🗡️📘
What's Up Next for the Perspective Book Series?
If you've been following us on our social media, you'll know that we're diligently working on Perspective series book five.📗
Also, as mentioned above, we currently have a Qarradune fairy tale book in the works.🧚📕
Additionally, we expect to release a new children's book in the near future.📔
When will you see us next?
There's a good chance you'll be able to catch us at an event at the Barrie Public Library's downtown branch in December.❄️
As always, if you want to stay up to date on the latest Perspective book series news, be sure to follows us on our social media channels (especially Facebook and Instagram).
Until next time, stay crisp!

Amanda❤️ and Julie💜