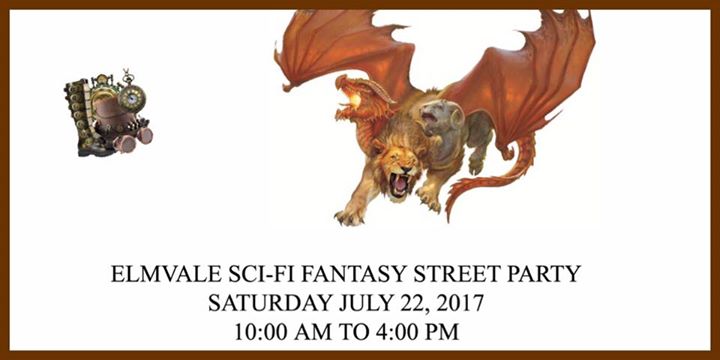 Summer is in full swing and many exciting events are taking place! Perspective book series authors Amanda Giasson and Julie B. Campbell will be attending the upcoming Elmvale Sci-Fi Fantasy Street Party on July 22!
The event is free and runs from 10:00 am – 4:00 pm and will be held at Elmvale Community Hall, located at 33 Queen St. West, Springwater Ontario, L0L 1P0. The family-friendly event, hosted by the Elmvale BIA, will feature vendor market, activities and games.
Plus, cosplayers will be walking throughout the town and Amanda Giasson and Julie B. Campbell will be among them! The authors will be cosplaying their respective characters from the Perspective Ya fiction series: Megan Wynters (Amanda) and Irys Godeleva (Julie).
If you'll be joining the sci-fi fantasy street party and happen to spot Amanda and Julie, be sure to come up and say, "hello!" You may get the chance to win a free copy of Love at First Plight!
Amanda and Julie hope to see you there!