Are you excited for this year's upcoming BPL Comic Fest? My Perspective book series coauthor Julie B. Campbell and me (Amanda Giasson writing here) certainly are! 😁 😁

After having a blast at the Elmvale Sci-fi Fantasy Street Party in July, we can't wait to attend what will be our second in-person event since 2019. If you missed us at Elmvale, you'll discover at BPL Comic Fest we have new things for you to buy, including everything from new books, new gift sets, and we'll have freebies too!
Wait, BPL Comic Fest…Don't You Mean BPL Comic Con?
Nope, that wasn't a typo. 😄 Though known as the BPL Comic Con in previous years, this awesome annual event, which takes place at the Barrie Public Library's downtown branch, has a new name this year.
So, if you've been searching for BPL Comic Con 2022, and couldn't find it anywhere, now you know why. 😊 That said, it's just the name that's changed. It's still the same free, family-friendly event that showcases pop culture in Barrie, featuring local vendors (like Perspective book series!), artists, cosplayers, and more.
What Can You Expect from Perspective Book Series at BPL Comic Fest?
When you come and visit us at BPL Comic Fest 2022 (and we hope you do!), the first thing you might notice is that Julie and I will be in new, never-before-seen cosplay costumes!
At previous BPL Comic Con events we've cosplayed as our series' main characters Megan Wynters and Irys Godelva. This time we'll be cosplaying as other characters from our series, Lord Imery Godeleva and Warrior Remms Neajet.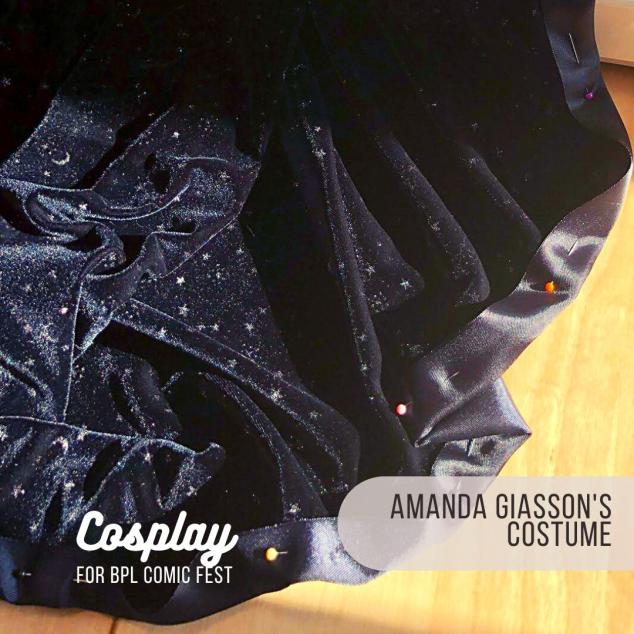 Cosplay aside, here's what you can expect from us at BPL Comic Fest 2022:
Get All the Perspective Book Series Novels (so far)
You can get any or all the latest books in the Perspective series so far. This includes the novels Love at First Plight, Second Wind, Third Time's a Charmer, and So On and So Fourth, as well as our two novellas Thayn Varda: An Early Journal and our latest release Mez Basarovka: Journal of a "Spoiled Prince".
Each book is available at a special discounted price that can't be matched anywhere else, and the novels are available in paperback or ebook. Each novel has a shiny newly designed cover and a brand new exclusive bonus story told through the perspective of a Qarradune character that isn't Megan Wynters or Irys Godeleva!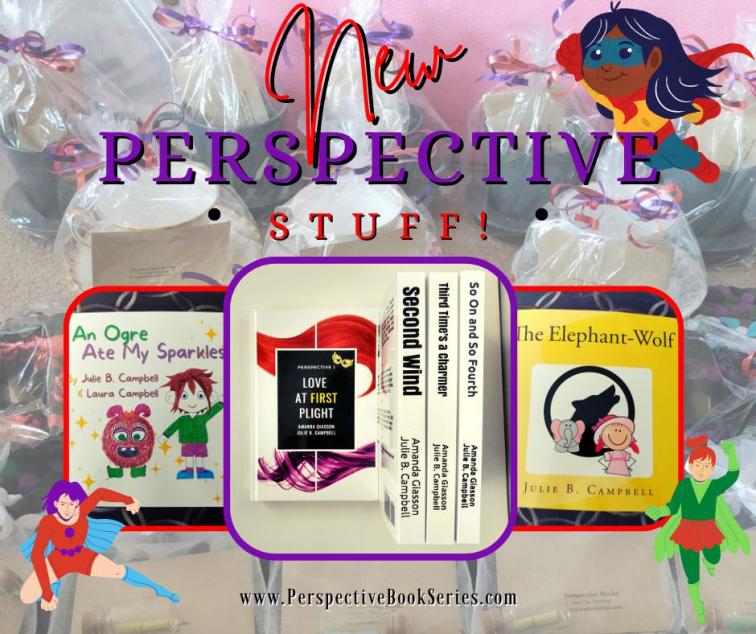 And wait until you see our awesome ebook gift sets. Get all the Perspective books (novels and novellas) at once for your self or another booklover you know. Sets made up of the books alone or combined with cool themed merch are available. They make the perfect birthday present or will even give you a head start on your Christmas shopping!🎅
There Will Be Children's Books Too!
Looking for the ideal gift to give a child or even for yourself if you're a fan of reading children's books (we're kids at hearts too 😊)? Pick up a copy of Julie's books The Elephant-Wolf and/or An Ogre Ate My Sparkles.
There Will Be Free Stuff
Aside from our fabulous bookmarks, there will be other exciting freebies that you can score! 🎉
How do you get even more free stuff? It's easy, Tell us the codeword!

Codeword: Crisp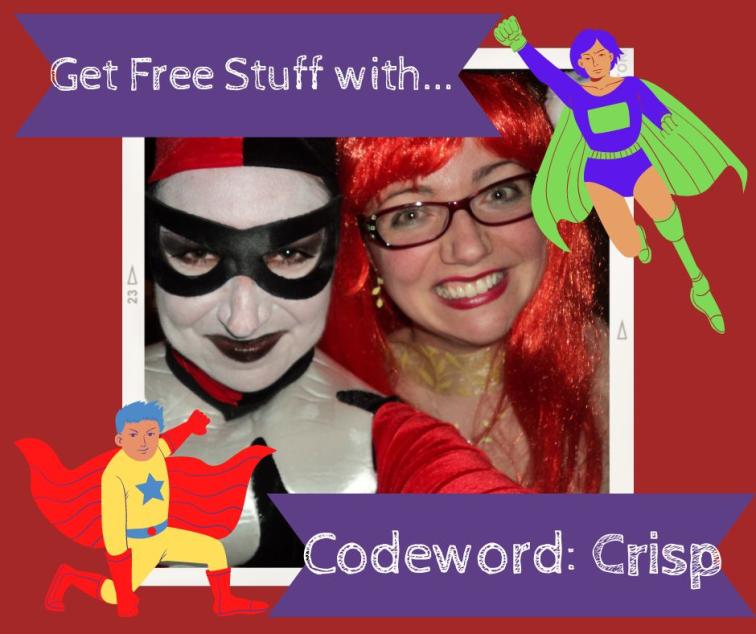 We Hope to See You at BPL Comic Fest 2022
If you're interested in attending this free event, here are some quick facts about it:
Event name – BPL Comic Fest
Where – Barrie Public Library Downtown Branch – 60 Worsley St, Barrie, Ontario (at Owen St)
When – Saturday, September 24, 2022
Time – 10am – 3pm
Cost – Free
Who can attend – Everyone!
For the latest news on Perspective book series, including costume cosplay updates, be sure to follow us on our social media.
We hope to see you at BPL Comic Fest. Until then stay (codeword) crisp! ❤️ 💜