Welcome to New Adult Scavenger Hunt! This bi-annual event was inspired as a way to give readers a chance to gain access to exclusive bonus material from their favourite authors…and a chance to win some awesome prizes! At this hunt, you not only get access to exclusive content from each author, you also get a clue for the hunt. Add up the clues, and you can enter for our prize–one lucky winner will receive one book from each author on the hunt in our team! But play fast: this contest (and all the exclusive bonus material) will only be online for 72 hours!
Go to the New Adult Scavenger Hunt page to find out all about the hunt. There are THREE contests going on simultaneously, and you can enter one or all! We are a part of the TEAM PURPLE–but there is also a red team and a blue team for a chance to win a whole different set of books!
If you'd like to find out more about the hunt, see links to all the authors participating, and see the full list of prizes up for grabs, go to the New Adult Scavenger Hunt page.
***THE SCAVENGER HUNT***
Directions: Below, you'll notice that we've listed our lucky book number. Collect the lucky book numbers of all the authors on Team Purple, and then add them up (don't worry, you can use a calculator!).
Entry Form: Once you've added up all the numbers, make sure you fill out the form here to officially qualify for the grand prize. Only entries that have the correct number will qualify.
Rules: Open internationally, anyone below the age of 18 should have a parent or guardian's permission to enter. To be eligible for the grand prize, you must submit the completed entry form by May 1st, at noon Eastern Time. Entries sent without the correct number or without contact information will not be considered.
LET THE HUNT BEGIN!
***MEET CLARA STONE, AUTHOR OF "FEARLESS FOR LOVE"***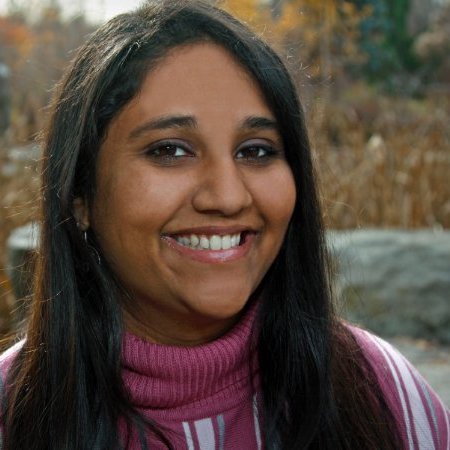 Clara Stone lives in the beautiful city of Boise, ID. Unlike what most believe about Idaho, it's more than a sack full of potatoes. When she's not writing, you'll catch Clara reading mostly YA books and enjoying time with her family. She is a proud CW TV addict.
The Dracian Legacy is her first YA paranormal romance series. She strongly believes that true love conquers all and that's a common theme you'll find within her novels.
She is published through Reuts Publications. For more information, please visit her site at http://authorclarastone.com.
Twitter: @authclarastone
Facebook: https://www.facebook.com/authorclarastone/
***FEARLESS FOR LOVE***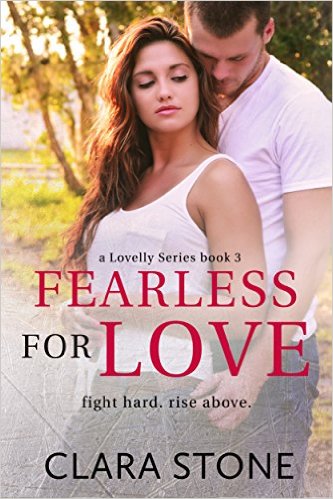 Harrington Lovelly has always been the black sheep of his family.
A spontaneous troublemaker, with sarcastic charm and good looks to spare, he's the wild card, the brother no one knew how to control. And he likes it that way.
Now, on the cusp of turning twenty-five, he's fighting for what he believes is right, fighting to save his best friend from the most notorious underground fight club in Florida.
He's fearless . . . in everything but love.
***EXCLUSIVE CONTENT***
Deleted Scene

Jessica — FIGHTING HER FEELINGS
Before I can take another step away from him, he closes the space between us, until it feels like he's everywhere at once, filling up the entire hallway with his presence. His beautiful hazel eyes paralyze me in the most infuriating way. His body presses against mine, asking me to stay. His mouth is so close. So, so close. My pulse skyrockets; my legs grow weak.
I want to cry, and I want to laugh. I feel like a f***ing mess and it's all because he's touching me. I want to hit him and hug him. I want to do something. I can't control the flood of emotions that roll off me, through me. I . . . I need to do something . . . and finally, I do.
I bang my fists against his chest, but he doesn't move. He doesn't flinch. Instead, he takes the punishment like he deserves it. I grab his shirt in my fist and pull his face closer. He comes willingly, a pained expression written all over his beautiful features.
His huge hands swallow my face and I stop beating at him. He searches my eyes. His nostrils flare, and my words come fumbling out in a rush.
"You drive me crazy, and you're always in my head. I can't stop thinking about you. Even when I try not to, I'm thinking about you. And I don't want to. And God knows you're going to break me if I let you. But I can't . . ." I shake my head and he lets go of my face. My voice breaks. "I hate you, Harrington. I hate you so f***ing much."
I want him to tell me how wrong I am. That really, he's a good guy, that he's not the bloodthirsty monster I saw him be at the fight. But he doesn't say any of that. He simply takes a step back, giving me space to breathe.
"I wish you wouldn't. Hate me, that is. But it doesn't matter what I want. That's . . . that's what's best."
My hands curl into fists. "For whom?"
He sighs, the muscle in his jaw popping. "You should go, Jess."
I do, but not before I shove him, flipping him the bird and yelling, "F*** you, Harry." Because I'm mature like that, and that man infuriates me like no other. I stomp my way toward the stockroom, not glancing back until I reach the door. When I do, he's still standing there, staring at me like there's something more he wants me to understand.
What do you think? Is it already on your TBR list?  Don't forget to enter the contest for a chance to win a ton of signed books by us, Clara Stone, and more!
To enter, you need to know that our lucky book number is

6 .
Add up all the favorite numbers of the authors on Team Purple and you'll have the secret code to enter for the grand prize!

***CONTINUE THE HUNT***
To keep going on your quest for the hunt, you need to check out the next author, Deirdre Riordan Hall!
GOOD LUCK!!